UNDERSTAND . ENGAGE. PROMOTE.
Your Trusted Business Partner.
At Sigma Technical Services, we facilitate the necessary knowledge and resources to assist internationally leading manufacturing companies (principals) engage with the Egyptian and regional markets. Our employed methodology is based on three simple strategies:

Guaranteeing a comprehensive understanding of the market, stemming from our extensive technical background knowledge and profuse network of contacts.

Providing a platform for effective engagement with prospective clients.

Promoting operations by actively seeking new business opportunities, while sustaining existing ones.
Despite Sigma Technical Services relatively recent presence in the manufacturers' representation business, we had proudly secured the trust of several reputable companies. Enabling us to gather crucial experience to formulate the solid foundation upon which we can realize our ambitious potential. Our main driving force is embodied in an entrepreneurial mindset and further consolidated by our people's experience in the industry for an average of 30 years .
Moreover, our organization as a whole ensures the prompt and efficient maintenance of clients' needs during and post-sale of a product or service, as this in the heart of our responsibilities as a representative. After all, satisfaction is a crucial milestone in our pursuit of success .

Our Mission
Strive to ensure world-class services to our principals and their respective clients. By acting as a trusted representative responsibly overseeing and proactively improving operations.

Our Vision
Aspire to be the leading representative agency and distributor supplying integrated technical products and solutions in the Middle East and Africa. Through fostering sustainable relations with our principals and vendors.

Our Values
Instill internationally recognized ethics and practices within our organization to promote the reputation of representative agencies within our territories and region. Bolstering the confidence and trust of global principals to conduct business and supply key technical solutions for the development of the region..
We proudly represent a variety of credibly established organizations specializing in an array of cutting edge technologies encompassing critical industries in our territories; including Oil and Gas, Power Generation, Water Treatment, and diverse streams of manufacturing processes such as: Chemicals, Steel, Cement and Textiles. Our current list of valued principals include:
We believe that our core strength lies in the deeply embedded network of connections available at our disposal across the Middle East & Africa. Enabling us to serve as a single point of contact for any manufacturer by representing them in more than 15 countries; significantly curbing their associated costs, time and effort. Allowing them to focus instead on what they do best, perfecting their product.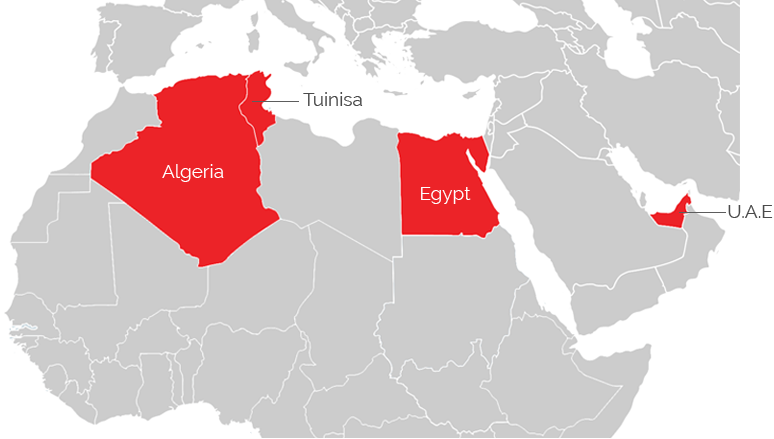 We are growing and looking for like-minded and passionate individuals to contribute hands-on in the development of Sigma Technical Services to become one of the leading principals' representative agencies.
So, if you consider yourself a natural sales person, have a strong personality and a drive to develop your skills within a motivating environment, apply now by sending your CV to: info@sigmatechnicalservices.com

Contact us

Address: Villa 165, Abdelhameed Goda St
El Banafseg 7, 1st Settlement, New Cairo, Egypt

Tel & Fax: +2 02 230 7 8813

info@sigmatechnicalservices.com
We are always eager to expand our portfolio of offered products, as part of our aspiring vision to be the leading provider of integrated technical solutions. Please get in touch with us if you want to discuss or assess the feasibility of your products or services in our territories.